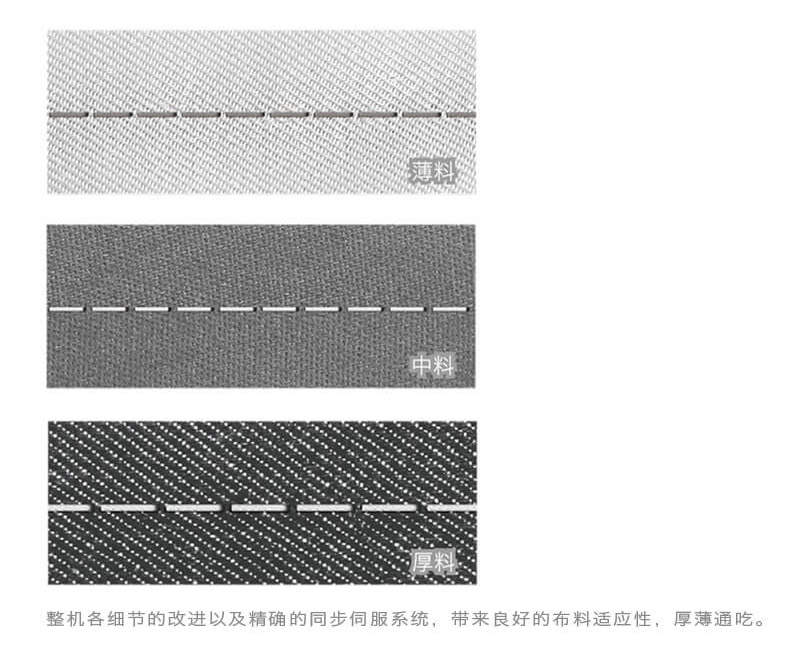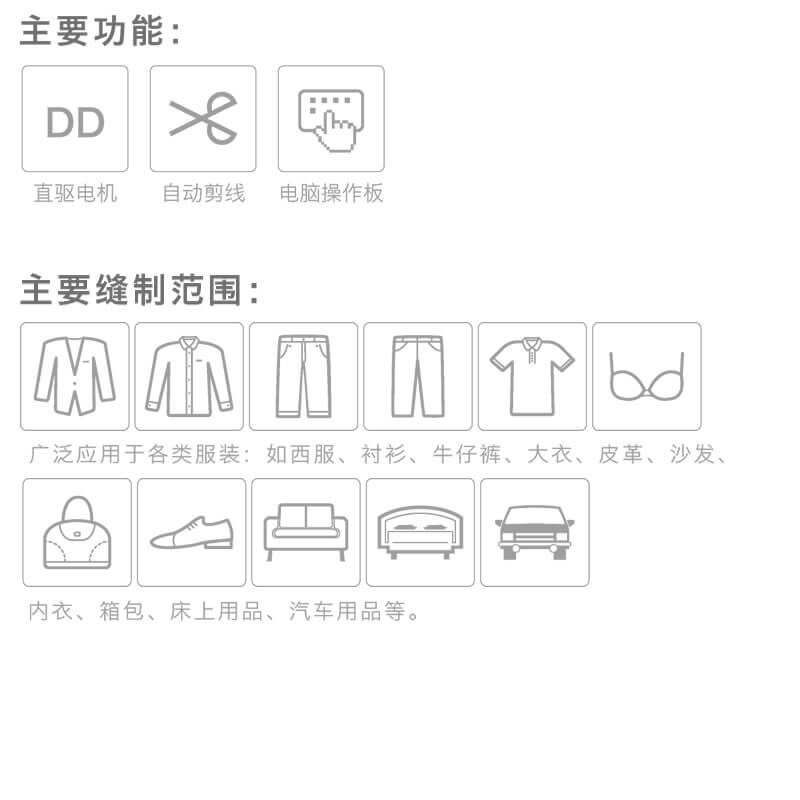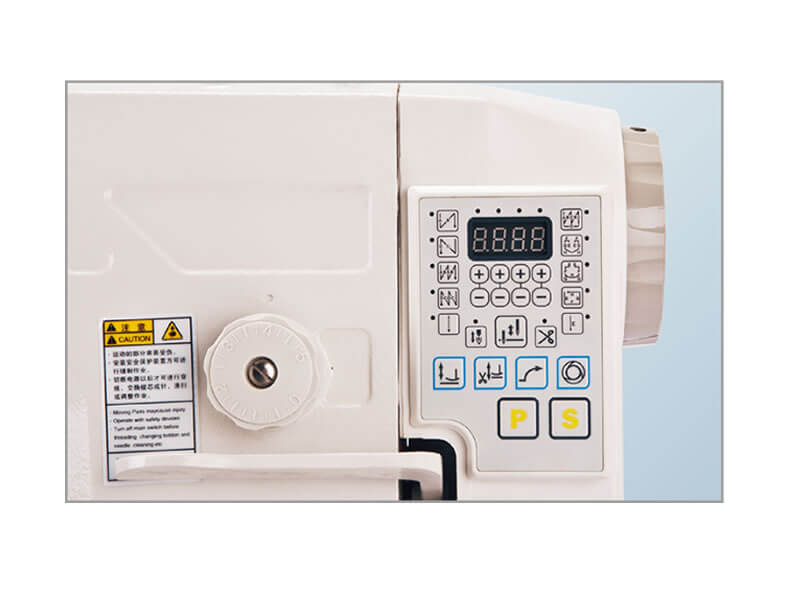 Plug in design, use, operation more convenient
The board is easy to install and disassemble, only need to deal with 4 screws. Electronic control automatic diagnosis and detection, effectively reduce the temperature rise of the system, improve the service life of the equipment.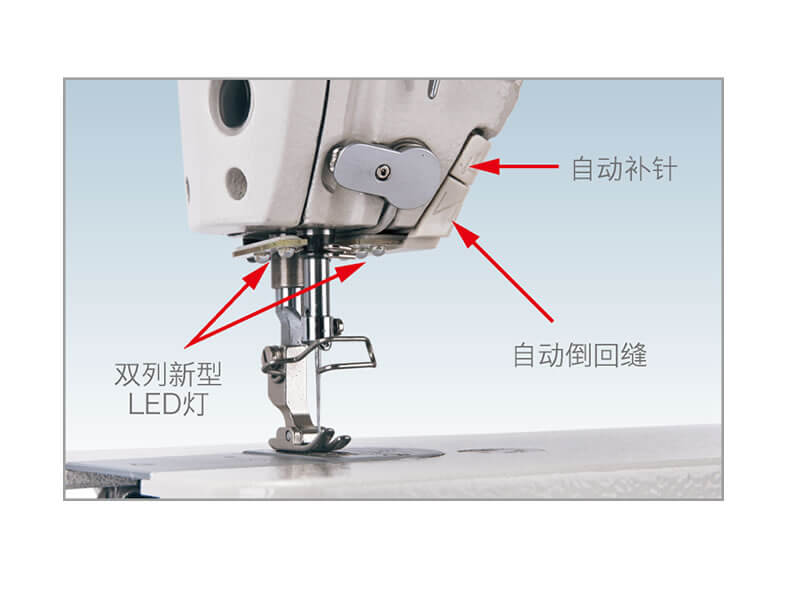 Simple operation, improve work efficiency
The machine head is equipped with double switch, fast automatic reverse sewing. Equipped with double row new LED lamp, the same color line, material sewing more clearly visible.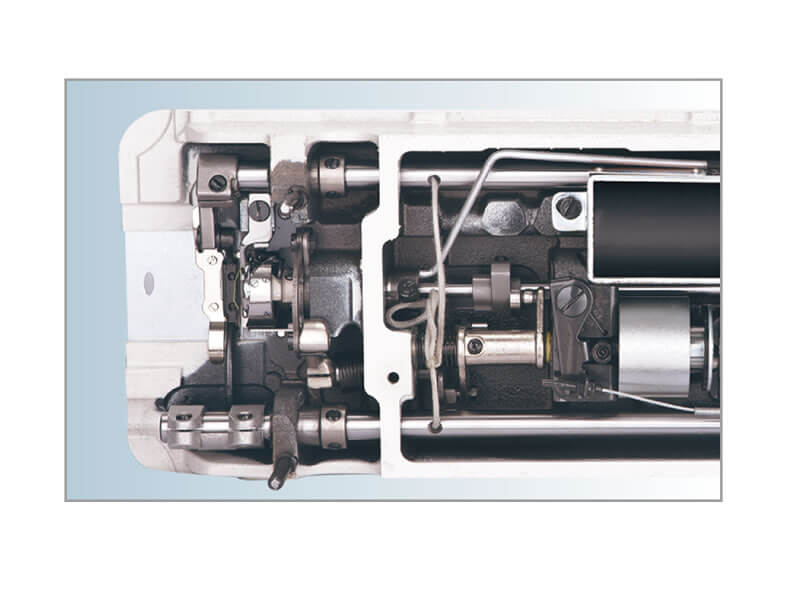 Low tension sewing, thin, thick material stability
The improved feeding mechanism can effectively reduce the abnormal sound generated by the back seam and restrain the noise to the maximum extent. The adjusting range of the cloth feeding teeth is increased, the utility model is flexible to deal with various fabrics, and the utility model does not wrinkle and dislocation when sewing.
| | | | |
| --- | --- | --- | --- |
| Product model | JIKChuangtuo718MY-3-DJ | JIKChuangtuo718MY-3B-DJ | JIKChuangtuo718MY-3H-DJ |
| Needle size | 11-18# | 11-18# | 18-21# |
| Line number | 1 | 1 | 1 |
| stitch length(mm) | 5 | 5 | 5 |
| Foot height (mm) | 5-13 | 5-13 | 5-13 |
| Maximum speed (rpm) | 4000 | 4000 | 3500 |
| Automatic presser foot | ● | ● | ● |
| Electronic wire clamp | ● | ● | ● |
| Thin material | ● | ● | |
| Medium and thick material | ● | ● | |
| Thick material | | | ● |
| Package size (mm) | 630×245×550 | 630×245×550 | 630×245×550 |
| Weight(kg) | 36/42.5 | 36/42.5 | 36/42.5 |