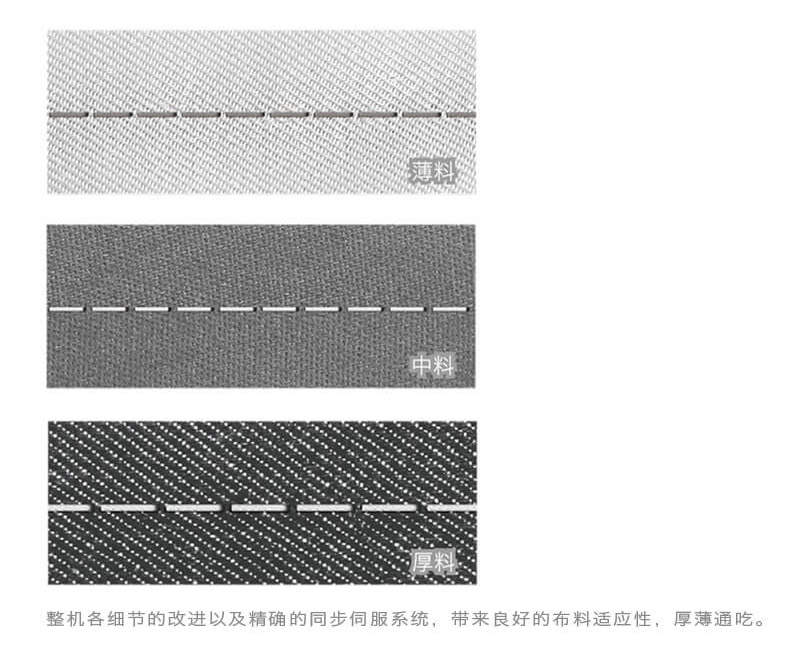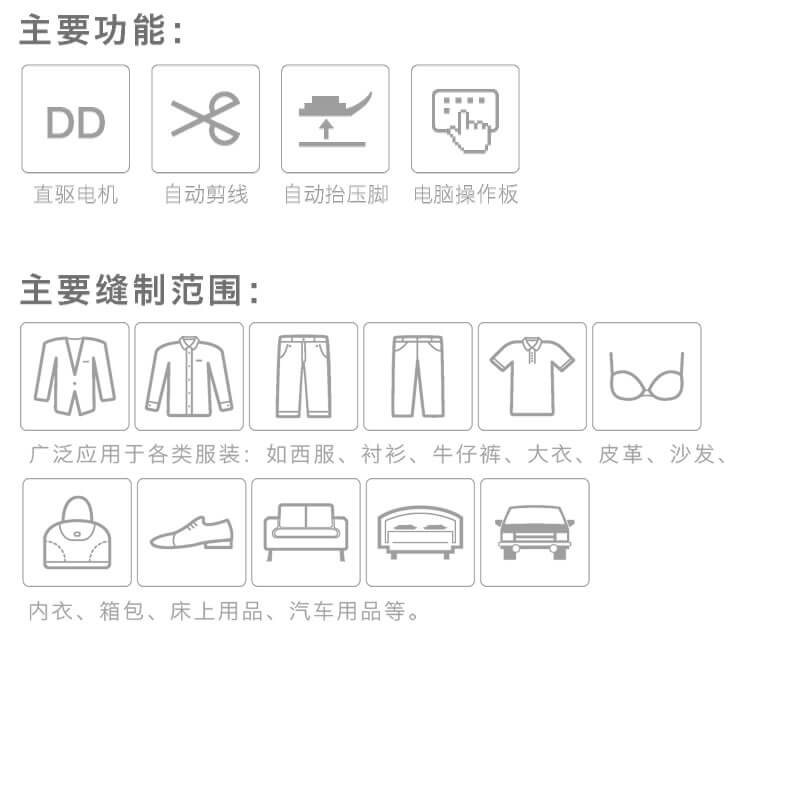 The new appearance, use, operation more convenient Re designed the appearance and structure, the new appearance of color is more concise, more ergonomic ergonomic. This product patent number: 201530010662.2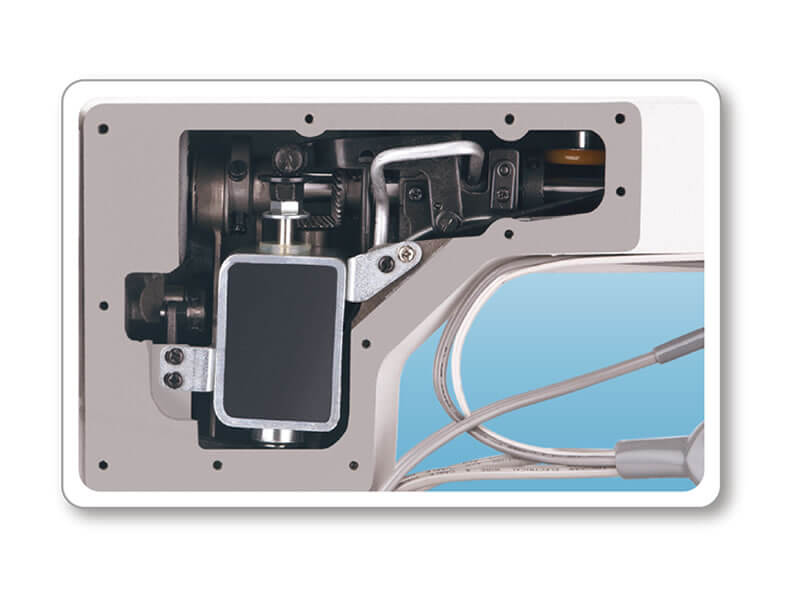 Built in automatic presser foot, easy and efficient experience Remove the knee on, the noise is decreased by 30%, the labor intensity is reduced by 50%, workers no longer overworked, easy to increase the income of 500 yuan; the boss is no longer worry about recruitment, to improve the efficiency of at least 20%.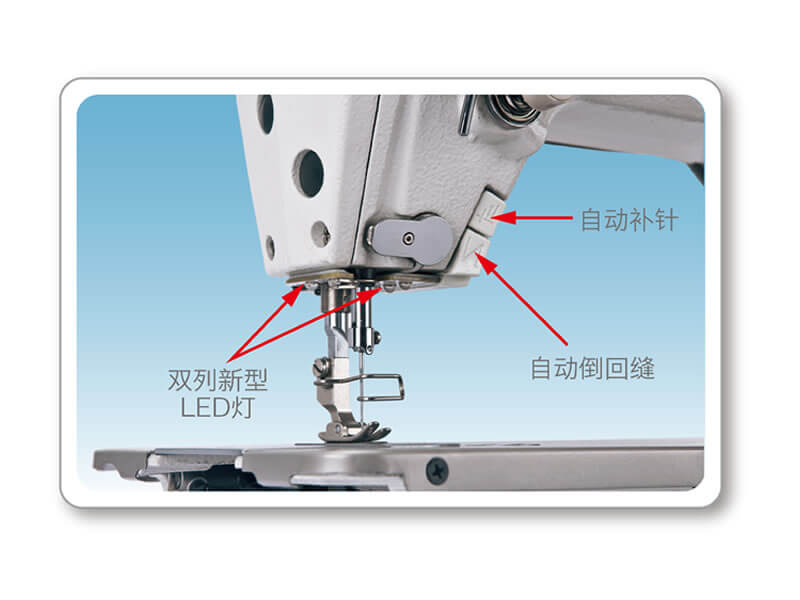 Automatic operation is simple, improve work efficiency This machine with automatic thread trimmer, automatic rewind sewing, automatic electronic clamp automatic lift line device, pressure foot (built-in) function. The machine head is equipped with embedded double switch device, to achieve quick and automatic reverse sewing needle repair. Equipped with double row new LED lamp, the same color line, material sewing more clearly visible.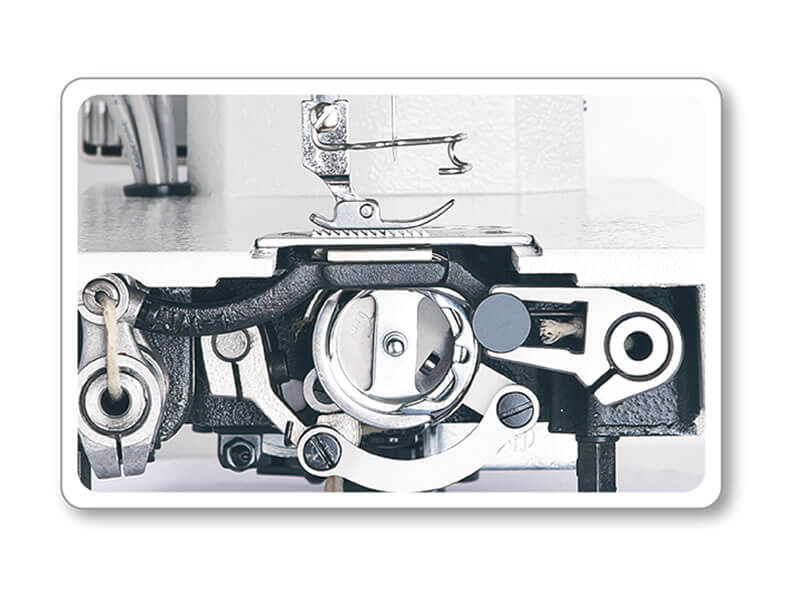 JIK-chuangliHY4-E (thick material) Optional models: JIK-chuangli, HY4-E, four automatic computer direct drive thick material large rotating shuttle high speed lockstitch sewing machine. The use of large rotating shuttle, reducing the number of times for the bottom line, improve work efficiency.
Product model

JIK-

chuangli

MY4
JIK-

chuangli

MY4-B
JIK-

chuangli

MY4-E
Needle size


11-18#

11-18#

18-21#

Line number


1

1

1

stitch length(mm)

5

5

5

Foot height(mm)

5-13

5-13

5-13

Maximum speed (rpm)

4000

4000

3500

Automatic presser foot


●

●

●

Electronic wire clamp


●

●

●

Thin material


●

●



In the material


●

●



Thick material






●

Package size (mm)

630×245×550

630×245×550

630×245×550

Weight(kg)

36/42.5

36/42.5

36/42.5